Nestled in the picturesque countryside of South Carolina, the historic town of Chester offers a peaceful escape from the hustle and bustle of everyday life. While exploring this charming town is an adventure in itself, the surrounding area is also teeming with natural beauty and cultural attractions waiting to be discovered. From scenic parks to captivating museums, there's something for everyone in this delightful corner of South Carolina.
Landsford Canal State Park (23 miles):
Just a short drive from Chester lies the enchanting Landsford Canal State Park. This natural gem is known for its impressive display of blooming spider lilies along the Catawba River. Take a leisurely stroll along the trails and be awestruck by the sight of thousands of these vibrant flowers in full bloom during late spring and early summer. The park also offers excellent opportunities for fishing, kayaking, and picnicking, making it an ideal spot for a day of outdoor fun and relaxation.
Click HERE for more information
Historic Brattonsville (12 miles):
Step back in time at Historic Brattonsville, a living history museum that offers a glimpse into the lives of the people who settled this region. Explore the 18th and 19th-century buildings, including homes, farms, and workshops, while costumed interpreters provide fascinating insights into the daily routines and traditions of the past. Engage in interactive activities, such as hearth cooking or woodworking, and immerse yourself in the rich history of the Carolina Piedmont.
Click HERE for more information
Andrew Jackson State Park (34 miles):
Located just outside of Lancaster, Andrew Jackson State Park celebrates the life and legacy of the seventh U.S. president. Set amidst a beautiful natural setting, the park offers a variety of recreational activities. Discover the captivating exhibits in the park's museum, hike along scenic trails that meander through forests and alongside the lake, or rent a canoe or kayak to explore the calm waters. Don't miss the chance to visit the replica of the one-room schoolhouse where a young Andrew Jackson received his early education.
Click HERE for more information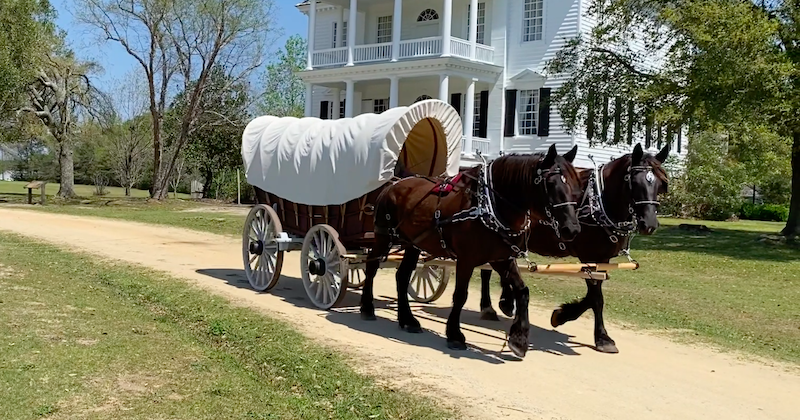 Historic Camden Revolutionary War Site (49 miles):
For history enthusiasts, a trip to the Historic Camden Revolutionary War Site is a must. This National Historic Landmark commemorates the significant role that Camden played during the Revolutionary War. Explore the reconstructed Kershaw-Cornwallis House, which served as British General Lord Cornwallis's headquarters during the Battle of Camden. Take a guided tour and gain insight into the hardships faced by soldiers and civilians during this crucial period in American history.
Click HERE for more information
Native American Studies Center (29 miles):
Immerse yourself in the rich Native American heritage of the Catawba Region by visiting the Native American Studies Center in Lancaster. This center and gallery brings together, art, archaeology, archives, folklore, history, and language as resource for University of South Carolina Lancaster students but also for the community.
Click HERE for more information
From breathtaking natural wonders to captivating historical sites and cultural treasures, the Chester area provides an array of day trip options that are sure to enchant and delight. Whether you're seeking outdoor adventures, immersing yourself in history, or exploring diverse cultural experiences, these destinations within a 50-mile radius of Chester, South Carolina, offer an abundance of opportunities to create unforgettable memories. So pack your bags, hit the road, and let the spirit of exploration guide you through the charming surroundings of Chester.