Want to spice things up this Thanksgiving and try something new? Here are 10 different recipes to try out for your friends and family this year!
Garlic Butter Scalloped Sweet Potatoes
Enjoy a more savory sweet potato dish? This is a must-try especially if you are a garlic
and cheese lover!
Get the recipe here
2. Sausage and Rice Stuffed Acorn Squash
Nothing is more autumnal than acorn squash! This dish will definitely take center stage. It is also easily transformable into a vegetarian/vegan dish by just altering a few ingredients.
Get the recipe here
3. Crock Pot Pork Chops with gravy
Not a fan of turkey? No problem! This crock pot pork chop dish with gravy is an easy way to sub out the turkey this year. Did we mention it's also delicious?
Get the recipe here
4. Brussels Sprouts with Bacon, Pecans, and Cranberries
The perfect combination not only in taste but also in color. This dish will be such a hit at your Thanksgiving dinner that you will probably have to make it again for Christmas! No need to worry though because this dish is easy, fast and delicious!
Get the recipe here
5. Maple Bacon Carrots
A new spin on a beloved Thanksgiving classic. Adding bacon to anything will always be an improvement, but adding bacon to carrots is a decadent twist.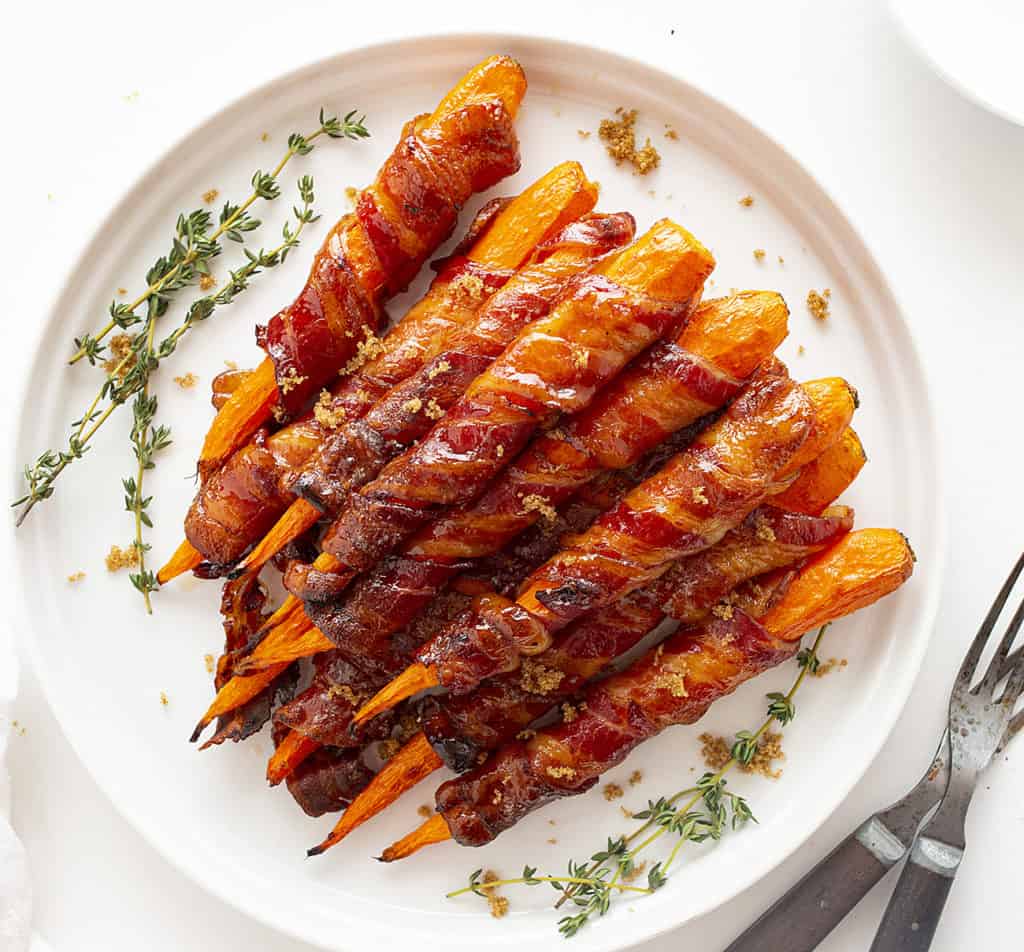 Get the recipe here
6. Parmesan Zucchini Corn
A quick and easy way to add a little pizzazz and color to your boring corn side dish. Plus there is lots and lots of cheese!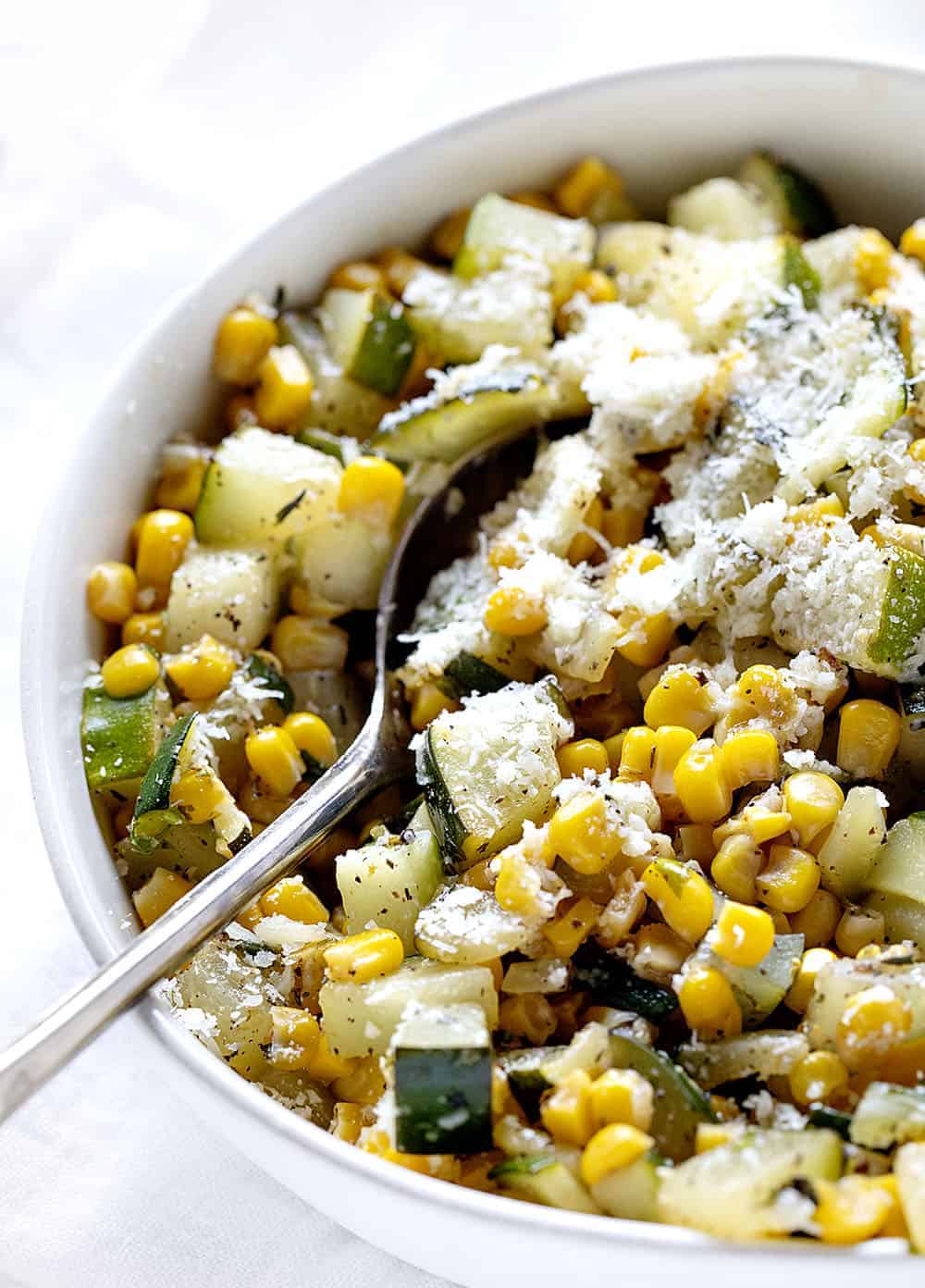 Get the recipe here
7. Turkey Pot Pie with Sweet Potato Topping
Still want to have turkey for your Thanksgiving dinner but want to serve it in a more nontraditional way? These mini pot pies are a perfect way to get your turkey fix without being boring.
Get the recipe here
8. Pecan Pie Cheesecake
Merging two recipes together can be risky but in this case it is an excellent combination of two desserts. Have your cake and eat the pie too!
Get the recipe here
9. Pumpkin Whoopie Pies with Maple Cream Cheese Frosting
You can't have a thanksgiving meal without some form of pumpkin and these pumpkin whoopie pies sure do check the box!
Get the recipe here
10. Apple Pie Enchiladas
A different take on the traditional apple pie! The caramel glaze is delicious!
Get the recipe here
What are you going to make for your Thanksgiving dinner?